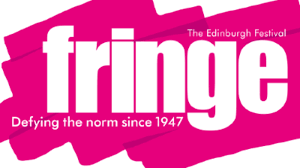 02 -26 August 2019
https://tickets.edfringe.com
The world's largest arts festival transforms Scotland's capital every August, as thousands of performers take to hundreds of stages all over the city to present shows of all kinds and for every taste.
The work on show ranges from huge names in the world of entertainment to unknown artists looking to build their careers.
Some of the best-known names in entertainment got their big break at the Edinburgh Festivals, including: Hugh Laurie (House), Billy Connolly (stand-up comedian), Emma Thompson (Harry Potter/Love Actually
Audiences can enjoy theatre, comedy, dance, circus, cabaret, children's shows, physical theatre, musicals, opera, music, spoken word, exhibitions and events.
It's a magnet for creative producers, the industry and the media making it the biggest and most dynamic international arts market in the world.
"Totally open-access, the Fringe is proud to include in their programme anyone with a story to tell and a venue willing to host them."